Huna links Hun shaman Huna Kupua Hawaii

Larry Williamson, Huna shaman,Huna kupua " I am using the word shaman because of its popularity: shamans have their own names for themselves depending on their background and location. I call myself kupua, which is a Hawaiian word for a shaman found among the traditions of Polynesia.
Serge King A huna kupua focuses on the essence of a tool rather than it's ritual. "
Huna Kupua Huna is a Hawaiian word meaning "secret," but it also refers to the esoteric wisdom of Polynesia. Kupua is another Hawaiian word and it refers to a specialized healer who works with the powers of the mind and the forces of nature. In that respect it is very similar to the Siberian Tungusic word "shaman."
The only way to be successful is to feel successful.
The only way to be healthy is to feel healthy.
The only way to be happy is to feel happy.
The only way to be rich is to feel rich.
The only way to be in control of the world, is to tell the world to do what it's doing.
Huna What is Huna? Huna is a modern or western label given to an ancient system. In ancient times these teachings were not called Huna, because Huna means secret.
Un - Hun shaman ® - the Sound of Sun – is a powerful sound-based system of health improving and spiritual development. It was developed by team of Nikolay Oorzhak, the hereditary Tuvan shaman, master of throat singing, and his student and manager Dr. Vladislav Matrenitsky during the ten years of their co-operation and personal experience. It is based on ancient Tuvan shamanic tradition of throat singing.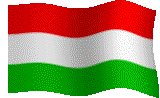 Hun shaman Hun School of Healing
www.huna.hu "Waiho wale kahiko" – Eljött a régi titkok feltárásának ideje A kahuna tudás évszázadokon keresztül csupán egy szűk kiválasztott réteg számára volt hozzáférhető. A kahuna jelölteket hosszú tesztelések és kihívások útján választották ki.
Hawailaisen ikivanhan HUNA kulttuurin seitsemän periaatetta Huna kupua

IKE Maailma on ajatuksiesi kaltainen. KALA Rajoja ei ole. MAKIA Energia virtaa huomion suuntaan. MANAVA Voima on nyt tässä hetkessä. ALOHA Rakkaus on onnea toisen kanssa. Huna kupua MANA Kaikki voima kumpuaa sisältä. PONO Toimivuus on totuuden mitta.
Copyright www.reiki.fi Helsinki - Finland