Bank Links Danska Pankki Nordea OTP Fornax Valuta XE.COM
Danska Pankki ,Danske Bank -konserni toimii 15 maassa ja tarjoaa kokonaisvaltaisia pankkipalveluita henkilö-, yritys- ja yhteisöasiakkaille.

. Nordea Yritysasiakkaiden tuotteet ja pankkipalvelut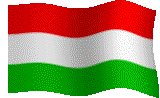 OTP Az OTP Alapkezelő Zrt. a legnagyobb hazai intézményi befektető, egyben a legtőkeerősebb, kizárólagosan vagyonkezeléssel foglalkozó szervezet a magyar piacon.
, Fornax Valuta , Az európai szoftverfejlesztők egyik legrangosabb versenyén, első helyen végzett a magyarországi Fornax ZRt. munkafolyamat- és munkaerő kezelő szoftvere, az Eventus. A díjat március 1-én Berlinben, az European ISV Convention 2012-n, a legnagyobb európai szoftverfejlesztők konferenciáján vették át a Fornax képviselői.

OANDA .COM OANDA uses innovative computer and financial technology to provide Internet-based forex trading and currency information services to everyone, from individuals to large corporations, from portfolio managers to financial institutions. OANDA is a market maker and a trusted source for currency data. It has access to one of the world's largest historical, high frequency, filtered currency databases.
XE.COM XE™ is the world's favorite provider of online Internet foreign exchange tools and services. Independent rankings consistently confirm that more people - and websites - use our wide variety of currency tools than any others. We are committed to continuing our role as leaders and innovators in the foreign exchange industry and are always working to add new services that benefit you.
Copyright www.reiki.fi Helsinki - Finland